Motown Writers Network . . . Michigan Literary Network
I am writing to announce the release of The 2017 Guide to Manuscript Publishers. The book is now available to you, completely free for a limited time.
The book includes detailed reviews of 134 publishers that accept submissions directly from writers. If you want to get published, this book is for you.
Sincerely,
Jacob Jans
Authors Publish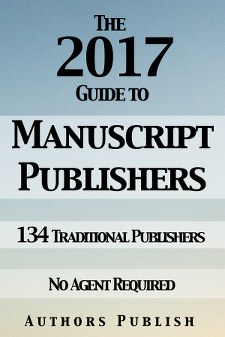 Find the right publisher.
We review 134 traditional book publishers that accept submissions directly from authors.
No agent required.
All of the publishers listed accept submissions from authors without an agent or previous publishing experience.
Get the book now, completely free.
Just enter your email address in the form below. We'll send you the book right away.